Passive Income Ideas #2: Bank Accounts Paying Savings Interest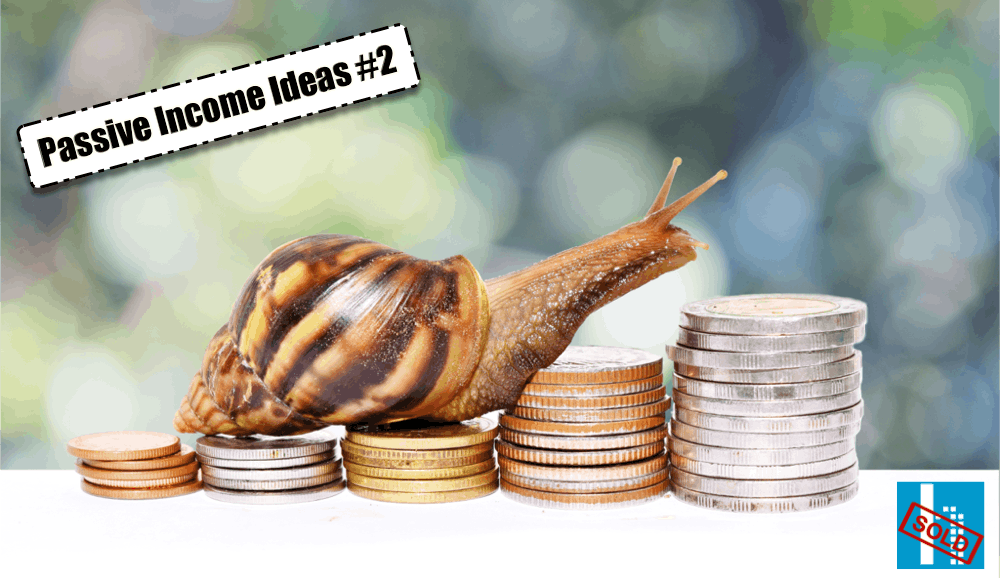 Although we report on passive income opportunities available on Hiveterminal, we also want to better understand the other ideas out there. In the second part of our series, we focus our attention on bank accounts paying savings interest. 
Here we use the term "passive income" in its colloquial sense, not that which is defined by the IRS. For the purpose of this article, passive income means: "money being earned regularly with little or no effort on the part of the person receiving it".
Tried and tested
As you're probably already aware, one of the safest ways of earning passive income is the good old bank savings account. It's the default passive income option for many of us. With the EU Directive on deposit guarantee schemes and similar arrangements in place for other countries, banks are among the safest places to deposit your money. 
However, since the risk is so low, it's no surprise to hear that bank accounts paying savings interest offer among the lowest passive income returns.
FIrst Direct current account
After some searching online, the best return we could find offered by a bank savings account was First Direct. If you don't want to lift a finger, keeping risk to an absolute minimum, this is likely the option for you. 
It couldn't be easier. You pay in £25+/month up to £300 in return for 2.75% AER fixed for 12 months. So that's a maximum of £3,600 per year, and you can carry over your remaining allowance. 
After the twelve months are up, your money is transferred to a standard savings account. Interest is calculated daily and paid 12 months after you opened the account. 
But you can't touch your money during that time. If you choose to withdraw before the year is up, your account will be closed with interest paid up to that day. So there is no flexibility regarding accessing your cash if you want the best possible return.
Only open to British customers, you also must hold a First Direct 1st Account from which to make your monthly payments. This offer is therefore only open to existing customers.
There are similar low-risk/low-return passive income opportunities in every country. For example, here are a selection of some of the best we found in France, Germany, the Netherlands, Italy and Poland.
Can I lose my money?
It seems incredibly unlikely. With the government backing your funds, we can't see where the risk really lies. Just check to make sure that the amount you have saved is fully covered.
Comparison with Hiveterminal
For those wanting to diversify into other forms of passive income, increasing the risk, reward and work involved, Hiveterminal presents an interesting idea. Based on invoice factoring, this is a long-established $ 6 trillion global business that is now open to P2P investment.
In a nutshell, Hiveterminal is a way for small businesses to sell their invoices at a discount to investors around the world. The investors make passive income when they are paid the full invoice amount at the due date.
Concept
Here's a community inspired infographic explaining how the Hiveterminal concept works. As you will see, they have started with providing small businesses in Slovenia, an EU country, with the chance to sell their unpaid invoices. Investors, however, are from all around the world, with some exceptions.
Risk
The first key difference to address is that earning interest on bank account savings is a completely different proposition to buying discounted invoices. Although both forms of passive income, there is very little risk with depositing your funds in a bank account earning savings interest. 
Buying a discounted invoice, on the other hand, involves a substantially higher risk. Unlike bank accounts, it is very possible to lose your money. Hiveterminal attempts to mitigate this by providing an algorithm to assess the risk associated with each invoice. A diverse portfolio of invoices also helps spread the risk of default by the debtor.
Reward
When earning interest on savings interest, the reward is clear. You'll typically be offered less than 2.75% AER fixed for 12 months.
The way that Hiveterminal rewards investors is different. The greater the discount available on the invoice. And conversely, the less risky an invoice, the less the discount available. 
To help make sense of that, Hiveterminal have provided a case study from one of their platform investors. We found it useful to see what it's like to be an invoice buyer first hand.
Access to funds
With a bank account, you lose the full returns available if you choose to access your funds before your lockup period ends. 
However, with invoice factoring, you can withdraw your funds as soon as you receive them. This means you typically have more opportunities to claim your returns over a comparable yearly period.
Work involved
With a bank account, you don't have to do any work. Just sit back and wait for the interest to accumulate. 
With Hiveterminal, however, you would be earning income in a less passive way. You may have to send reminder letters to your debtors if they do not pay on time. The longer it takes for them to pay, the worse your return over the period would be. In the worst case scenario, you would need to instruct a collections agency to collect your money. 
Summary
Buying invoices is risky. There is a chance that a percentage of the invoices you buy will default. Nevertheless, Hiveterminal's invoice risk algorithm and buying invoices in bulk both seem to mitigate this risk. 
The returns on offer are potentially much higher than even the best bank account paying savings interest, but the risk and effort involved explain the higher potential rewards. You also typically have better access to your funds without ruining your returns over a comparable yearly period.
So, there you have it. If you know of any bank accounts that provide similar levels of return to invoice factoring, please send us a message. We would be happy to investigate!
Published by @soldonhive on Friday 17th April 2020
---
---