Passive Income Ideas #1: the eBook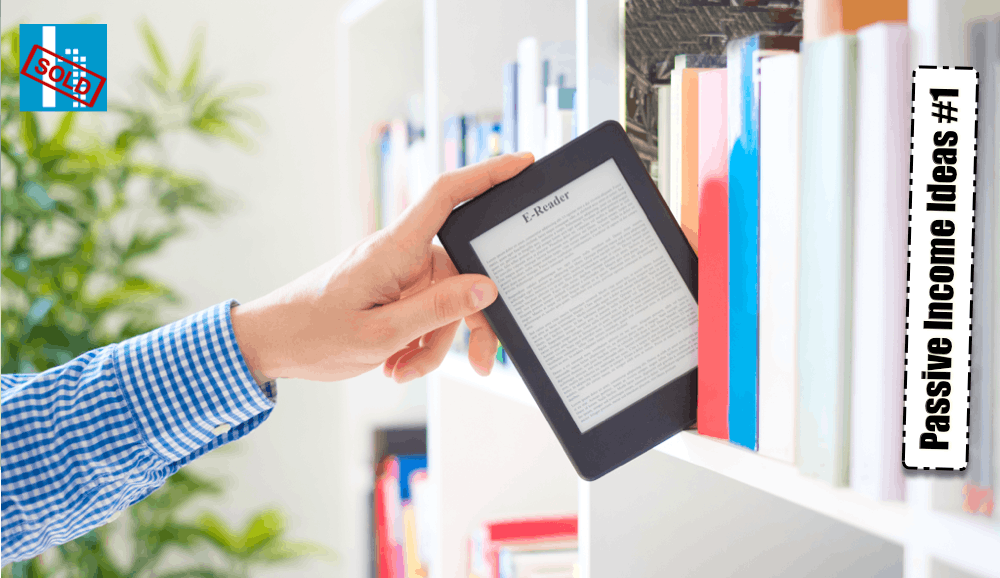 Although we focus on reporting about the passive income opportunities available on Hiveterminal, we also want to better understand the others out there. In the first part of our series, we focus our attention today on the ebook. 
Ebooks are starting to emerge as a passive income opportunity for many reasons. Not only are they free to publish, they require no paper and come with far less costs than their physical alternatives.  
This is a great development if you're a good writer. No publishing deal is required, so there is nothing stopping you from connecting directly to people who want to pay to read what you have to say.
The reason why ebooks are generating passive income for people is because they are significantly cheaper to buy than paper versions. They're easy to download and view too, making them as accessible now as they've ever been. 
So, let's take a look! 
Creating eBooks for passive income
According to the Los Angeles times, the coronavirus is set to change book publishing forever. The only question is what role ebooks will have to play in this revolution. However, early signs look positive. Forbes reports that ebook app readership is up 30% amid the pandemic lockdowns. So, the demand is there, but the real question is whether you have the right content.
It helps to understand what you are passionate about. Are you an authority on a particular subject? If the answer is yes, perhaps it's worth creating your own guide or course in ebook format. But first, you need to know all the best tips, tricks and pitfalls to avoid!
How to get started
During our research, we found so much information about how to get the most out of the ebook you create. To save you searching around, the best guide we found was below.
When approaching what to write about, the first step is to find problem topics which have very little competition. Go to Amazon and search for ebooks on your topic, taking a look at the ratings required to rank top, and the standard of ebook you're competing against. 
Once you've decided on your subject matter, you need a compelling title for your ebook. It has to be more captivating than other ebooks on the same subject. You can find these by looking around on Amazon. 
Titles, designs and other pointers
A great title is vital for success. Try starting the title with the phrase "How to ..." but also try out others. Or perhaps go for a number, like "35 ways to change your life". Titles formulated in these ways tend to be quite compelling and often get better responses. But if you need help making a good title, check the headline analyzer at Coschedule.
Also consider including how to outsource or create your own cover design and whether you should write the contents yourself or find a ghostwriter to do it for you. One particularly handy trick mentioned in the video above is the guidance on how to address customers' skepticism. For example, if your book is only a few pages long, explain in the description that this is because it's free from fluff and waffle. This should help overcome initial reluctance and attract more interest in your ebook.
Tips and tricks
We also recommend taking a look at Moosend's great guide here, especially the 5 hacks at the end. With their help, you can understand more about how to use ebooks for your business, and why you should pay special attention to the cover. 
They also go into more technicalities if outsourcing is not your thing. You'll learn how to save your ebook (and why it matters), the technical aspects of ebook images, and how best to use Word/Canva/InDesign to create your content.
Selling your ebook
Once you've got everything written up and formatted, you're almost ready to start selling and making some passive income. You just need some nice photos - luckily Shutterstock provides a trial with 10 free images. 
And here's where the hard part begins: Monetizing your ebook. The easiest way to start is to go to Amazon's Kindle Direct Publishing (KDP) program. Check out the royalty structure too and get your pricing right. If you're persuaded so far, we recommend taking a look at Project Life Mastery. Do as much research as you can into what works and what doesn't. You'll thank yourself at the end.
Potential pitfalls
Make no mistake: it's not easy making money from ebooks. It's hard. Luckily, however, plenty of ebook trailblazers have done almost everything wrong so you don't have to. Here's a link to some of the biggest blunders to avoid. 
Remember, the biggest reason to fail is that nobody knows your ebook exists. Obscurity will kill your income and so marketing is key - that makes things particularly hard for first timers, but you don't have to stop with your first ebook. Keep publishing and building your passive income.
The next biggest factor in not getting the results you want is that perhaps your content needs improvement. Get someone you trust - who won't sugar coat things for you - to edit your writing and critique your cover art. 
Last but not least, make sure you haven't priced yourself out of your market. It's important to be sensible when setting how much you sell your ebook for.
But with zero financial investment required, the trusty ebook is most certainly worth a try if you're looking for a low risk passive income opportunity. We hope this guide helps and that you find the ebook niche you're looking for.
If you decide to do one, just let us know how you get on. We'd love to include your experiences in a future Soldonhive article! 
Good luck!
Published by @soldonhive on Tuesday 14th April 2020
---
---