Passive Income Ideas #3: Earning Interest on Crypto Deposits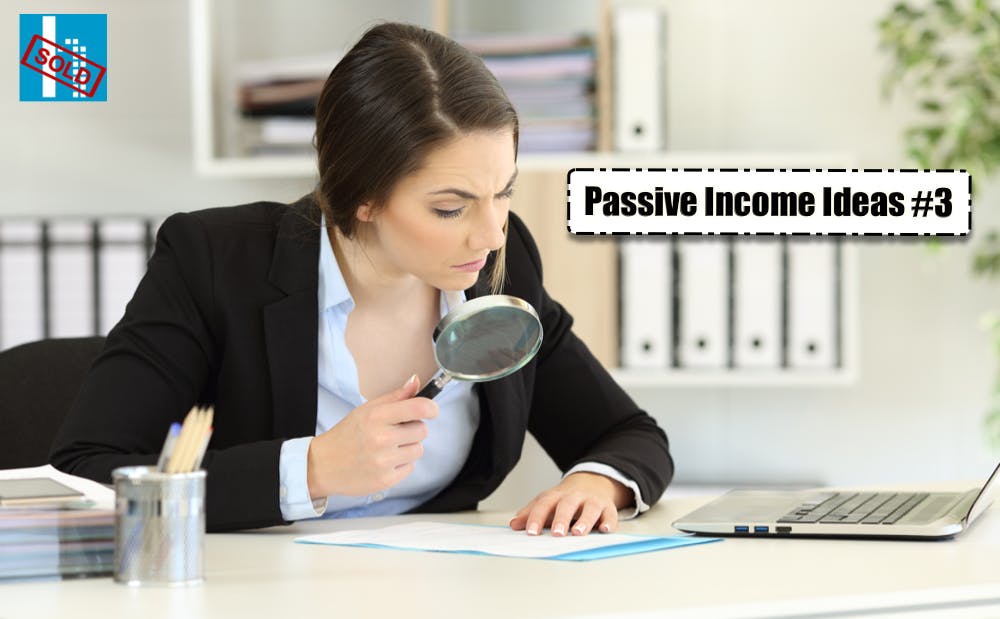 Passive income comes with lots of promise and expectation. Visions of making money in our sleep, when we're awake - a constant stream of income just flooding into our bank accounts. But there's no such thing as a free meal. And despite all of passive income's undoubted allures, it is no exception to that rule of thumb. So far in this series, we've looked at a couple of methods, pointing out the pitfalls and benefits that come with writing an ebook and earning interest on bank savings accounts. Today, at Soldonhive, we take a look at earning interest on crypto deposits.
Earn interest on your crypto
So, yes, it's true! You can earn interest on your bitcoin, ethereum, litecoin, USDC, GUSD and others - and some of the rates on offer out there certainly look very attractive. But is all that glitters in fact gold? Let's see.
BlockFi
Founded by Zac Prince and Flori Marquez back in August 2017, BlockFi was launched on the basis that the same mechanics used in the fiat lending industry could be applied to bitcoin and the rest of crypto. 
After raising $1.5m from Consensys Ventures SoFi, and Kenetic Ventures, they've since got big names such as Mike Novogratz at Galaxy Ventures, Akuna Capital and Anthony Pompliano's Morgan Creek Digital on board.
The numbers
The BlockFi Interest Account (BIA) pays an annual percentage yield of 6% on balances up to 5 BTC, but that drops to 3.2% for anything over this amount. 
For ETH deposits, they pay 4.5% APY for balances up to 500 ETH, but this drops to 2% APY for anything above. 
For LTC deposits, they pay 3.8% APY for all balances. For USDC and GUSD deposits, they pay 8.6% APY.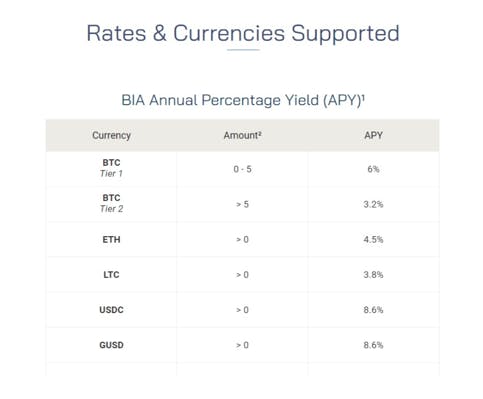 On the face of it, this sounds quite fantastic. The returns stated beat First Direct's savings account offer quite comfortably (2.75% AER). There is no lock-up period and no minimum deposit either. Just stick it in there and wait. 
The interest earned in your BIA, which compounds monthly, is paid out at the beginning of every month. Interest is paid in the client's deposited currency, meaning Bitcoin will earn Bitcoin, Ether will earn Ether, and so on. 
Too good to be true?
Well, there is only one way to find out. So we decided to take a deep dive into BlockFi's terms and conditions to see what we would be getting into. 
This is not financial advice - just our observations when trying to figure out what our risks would be when using BlockFi as a way to earn a passive income through crypto paying interest.
To start, let's focus on some of the positives.
After quite some digging around, we found very few negative reviews about BlockFi. Most seem to centre on misunderstanding that you earn interest in your crypto, not in fiat. Apart from that, people seem very content. It is clear that the idea works!
However, we still wanted to get a complete picture about what risks were really involved. When looking at the terms and conditions, the first thing we noticed was that they are frequently updated, and that they really do need to be checked each and every time you use the site.

You also carry the risk of the asset you are using to earn interest. As you can see from the excerpt from the BlockFi terms and conditions below, they make it clear that they can choose not to support any of the digital assets listed at any time.

Forking of assets is a real possibility too, which should be taken into account. For example, if any of the assets you are using to earn interest were to fork, then there is a risk that those forked assets would likely not be made available to you.

Perhaps most importantly, you also cannot withdraw your funds immediately. As stated in the section dealing with funding your crypto interest account, below, you are required to wait 7 days for withdrawals.
The excerpt below also clarifies that you would have no protection against losses. They say they will use their "best efforts" to prevent this, but clearly state that they may not be able to cover it. You also would have no recourse since accounts and balances at BlockFi are not subject to Federal Deposit Insurance Corporation or Securities Investor Protection Corporation protections. Compare this, for example, to a bank account paying saving interest in fiat, which usually have deposit insurance schemes in place.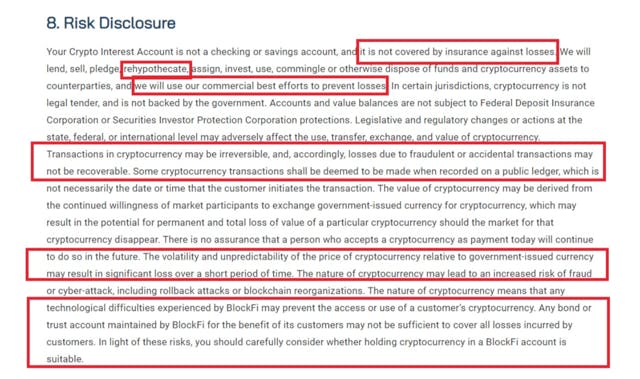 The next part of BlockFi's terms and conditions that caught our eye was this part on rehypothecation. By granting BlockFi the consent to rehypothecate, you are in effect allowing them to do whatever they like with your crypto deposits. Here you also agree to give up your rights to ownership of your crypto.

Can I lose my money?
Yes, there is no FDIC, SIPC or any other insurance for your funds. There is certainly a risk of losing your money, and this needs to be made clear. You are assigning ownership of your coins to them too, which puts you in a potentially vulnerable situation. Proceed with caution and do your own research. Understanding these key points will give you a better understanding of what risks are involved.
Comparison with Hiveterminal
For those wanting to diversify into other forms of passive income, increasing the risk, reward and work involved, Hiveterminal presents an interesting idea. Based on invoice factoring, this is a long-established $6 trillion global business that is now open to P2P investment.
In a nutshell, Hiveterminal is a way for small businesses to sell their unpaid invoices at a discount to investors around the world. The investors make passive income when they are paid the full invoice amount at the due date.
Concept
Here's a community inspired infographic explaining how the Hiveterminal concept works. As you will see, they have started with providing small businesses in Slovenia, an EU country, with the chance to sell their unpaid invoices. Investors, however, are from all around the world, with some exceptions.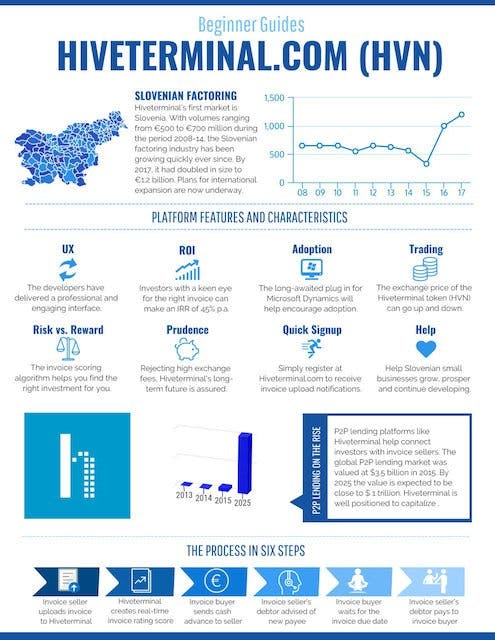 Risk
The first key difference to address is that earning interest on crypto deposits is a completely different proposition to buying discounted invoices. Although both forms of passive income, there are different factors involved. 
With earning interest on crypto, the risks are: your deposits are not insured; you have no recourse to recover your funds in a worst case scenario; and your funds are not insured or even under your complete ownership.
With buying discounted invoices (factoring), there is a legal obligation on your debtor to settle the full invoice amount to you as the invoice buyer. However, you may in some situations have to resort to enforcement of your claim. In certain events, such as company liquidation, for example, it would become very difficult to recover your funds.
Hiveterminal acts as intermediaries, simply providing a place for invoice sellers and invoice buyers to transact. Nevertheless they provide great advice here on what to do if your invoice is not paid on time, and here again on further tips to follow if your payment date passes. 
Hiveterminal also takes steps to reduce this risk of non-payment by providing an algorithm to assess the risk associated with each invoice. A diverse portfolio of invoices also helps spread the risk of default by the debtor.
Reward
When earning interest on crypto, BlockFi offers as much as 8.6% APY on USDC and GUSD, with smaller returns on offer for bitcoin, ethereum and litecoin.
However, the way that Hiveterminal rewards investors is different. Your returns are dependent on your risk appetite. The riskier an invoice is rated, the greater the discount available to the invoice buyer. And conversely, the less risky an invoice, the less the discount available. 
To help make sense of that, Hiveterminal have provided a case study from one of their platform investors. He reports an IRR of 14% p.a. But the website states that returns of up to 30% p.a. are achievable.  
Volatility
It's also crucial to remember that the value of the crypto assets that you use to earn crypto interest can go up and down. To put it a different way, earning 6% APY is no good to you if the crypto you are holding is falling in value.
However, invoices are bought on Hiveterminal using fiat (EUR) and so crypto volatility does not factor into the returns on offer. This is very important to bear in mind.
Access to funds
With your BlockFi account, you are required to provide seven days notice for full or partial withdrawals. It's also worth noting that there are fees to withdraw as well. If you're not withdrawing very often, this shouldn't concern you though because you can do one free withdrawal a month. However, if you plan on withdrawing more frequently - the fees are expensive: 0.0025 BTC or 0.0015 ETH, regardless of how much you withdraw. Please bear this in mind when calculating your returns.
With invoice factoring, you receive your funds as soon as you are paid the full invoice amount by the debtor.
Work involved
Just like with a bank account, you don't have to do any work when earning interest on crypto. Just sit back and wait for the interest to accumulate. 
With Hiveterminal, however, you would be earning income in a less passive way. First of all, you will need local taxation advice on how to account for your business activity. It is vital that you are operating in accordance with all relevant rules and regulations. That takes time to set up, but is worth it in the long-run if you are serious about making returns from buying discounted invoices.
The rest of the work is taken up by sending reminder letters to your debtors if they do not pay on time. To help with this, Hiveterminal has created some template letters which can be sent out, saving time.
However, the longer it takes for them to pay, the worse your return over the period would be. In the worst case scenario, you would need to instruct a collections agency to collect your money. 
Needless to say, poor payment behaviour is recorded on Hiveterminal, building an increasingly clearer picture of each participant on the platform.
Summary
Buying invoices comes with risk. There is a chance that a percentage of the invoices you buy will default. Nevertheless, Hiveterminal's invoice risk algorithm and buying invoices in bulk both seem to mitigate this risk. 
The returns on offer are potentially much higher than earning crypto interest on your crypto, but the risk and effort involved explain the higher potential rewards. You also retain ownership of the invoice you have bought, and always have a legal claim over your invoice, unlike when earning interest on crypto. 
So, there you have it. If you know of any opportunities to earn interest on crypto that are comparable in terms of risk and return to invoice factoring, please send us a message. We would be happy to investigate!
Published by @soldonhive on Tuesday 21st April 2020
---
---