Coinbase Wallet Holders Get IDEX Access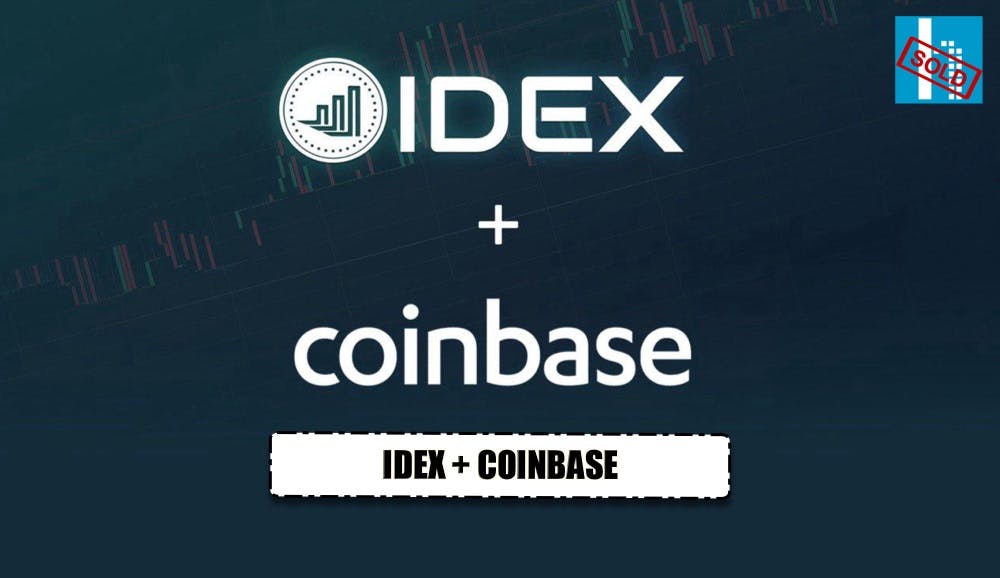 Five tokens on IDEX with working products
During the 2017 bull run, Coinbase developed into one of the world's leading UX focused fiat gateways. Their progress was instrumental in helping to fuel crypto's explosive growth, bringing in revenue of over $1 billion for the company. Since opening their exchange in 2012, they surpassed Charles Schwab, the USA's second largest brokerage firm, with 11 million users and 10.7 million accounts respectively in 2018. In the past year alone, Coinbase reportedly brought in over 8 million new users, reaching over a total of 30 million global customers. When Coinbase Wallet re-branded from Toshi in mid-August last year, Coinbase had the following to say about the future of crypto and the applications of the future.
(Source: https://cryptoslate.com/coinbase-rebrands-toshi-as-coinbase-wallet/)
One year later a significant step has been made towards realizing this vision. As reported by Product Lead, Siddharth Coelho-Prabhu, and confirmed by IDEX too, Coinbase Wallet users now have access to the tokens for 450+ blockchain products/platforms listed on IDEX, the world's largest decentralized exchange. With almost ten times the number of tokens and coins previously available, Coinbase Wallet holders now have far more options to buy and store ERC20 tokens with the best and most immediate use cases. The headline here though is that Coinbase (the #1 US crypto exchange) is creating rails to very easily engage with several Ethereum DeFi apps. To those Coinbase Wallet holders who are unfamiliar with IDEX, let's take a closer look at their history and approach.
---
IDEX Exchange
Just six months after launching in September 2017, IDEX had amassed 50,000 users and become the #1 decentralized exchange on CoinMarketCap. In April 2019, IDEX surpassed Etherdelta in all-time trades, before becoming the #1 dApp on Ethereum the following month. In July, IDEX incorporated KYC and AML compliance policies into its platform. As of last month, IDEX was facilitating 60% of all decentralized exchange (dex) transactions (5x the number CryptoKitties transactions). It's been a hair-raising two years.
According to their listing guidelines, Idex selects only those projects with active and engaged communities, believing this to be a key indicator for long-term strength. Team experience, platform and tech development, as well as fiscal responsibility are also evaluated, ensuring high quality projects are made available to the exchange's users.
---
Tokens with traction
As you might imagine, use case strength, tech/platform development, token/coin utility and market penetration levels vary significantly among the 450+ pairs listed on IDEX. However, since we want to buy tokens/coins we can all actually use, this article focuses only on 5 platforms and products that rank highly for following use-case criteria:
The product has been launched to market (Product launched)
Token holders can use the tokens they hold for the platform's products/services (Token use)
The platform is generating revenue (Revenue)
They are payment/staking tokens used in a specific sector and adopted as such (Payment/staking token)
The token has a comprehensible, attainable and real use case which is integrated into an efficient protocol (Achievable use cases and protocol)
The token has a strong community, reputation and adoption (SM community/Adoption)
The token has a fixed supply amount (Fixed supply amount)
Can potentially be accepted in all ecosystems (Potential for mass adoption)
---
IDEX (IDEX)
It will come as no surprise to discover that one of the most strongly developed products listed on IDEX is IDEX itself. The exchange has two utility tokens that support its current and future ecosystems. The first is IDXM, otherwise known as the "IDEX Membership" token, which is available for purchase and sale on IDEX too. It grants holders the ability to reduce their trading fees and/or increase their trading rewards. The second token, however, is the focus of this section: formerly known as AURA, it is now called IDEX and is the primary utility token of the exchange. Traders on IDEX have been accumulating IDEX tokens as a trading reward since the token launched in 2018, and now users can stake these tokens and earn a percentage of fees from the exchange.
Put simply, the more you trade, the more IDEX tokens you earn and the more rewards you can earn from staking. Users are able to stake IDEX and earn fees collected by the exchange in return for helping secure components of its decentralized architecture. As well as encouraging direct involvement with the project, the token also promotes platform adoption and trading volume through IDEX trading rewards. The IDEX tokens align the interest of all network participants, and all fees collected on the platform are funneled into the IDEX reserves. As the reserves rise, IDEX can then increase the total value of outstanding loans to create additional revenue for IDEX. Fees from the IDEX banking system flow back to stakers, who in turn provide security to the IDEX network.
These fees are automatically distributed to users' wallets based on their monthly trading volume. IDEX staking also allows users to run specialized nodes that execute or manage specific functions related to the exchange. In return for helping decentralize various "tiers" of the exchange's product architecture, node operators are compensated in ether (ETH). Check the video above for a step-by-step walk-through of the process, taking care to remember that AURA is just what IDEX used to be known as. It is also worth reading this article, which goes into greater detail about the ins and outs of staking IDEX tokens.
---
Hiveterminal (HVN)
Hiveterminal applies blockchain technology to the US$ 5-trillion invoice factoring industry. Since launching to the global investors almost a year ago (November 2018), the HVN team have developed an ERP plugin with Microsoft AppSource to assist with their global expansion plans. They also have a patent pending algorithm for invoice risk assessment which, along with their planned liquidity pool and expansion plans, is the most hotly anticipated news to come. Serving as a P2P bridge between small businesses and global investors, Hiveterminal allows HVN token holders to buy unpaid invoices from credit checked SMEs for a discount. When the investor receives the full invoice amount from the SME's debtor, an internal rate of return (IRR) of 40% p.a. is achievable.
Once you are signed up to their platform, HVN tokens are required for market access, the credit, risk and audit reports to come, and all investor fees (1% of the amount funded). Details of platform activity as of 1 August are presented in this article, and real-time data can be found in this community inspired idea. With over 1,100 companies already signed up and added to Hiveterminal's sales funnel in just 4 months, this represents 10 registrations a day, totaling 0.7% of all the companies in Slovenia. So far there have been no reports of any invoices going unpaid, but there have been some reports of delayed payment. In cases such as these, the Hiveterminal team step in to assist. The average invoice sold is around €3,000 and volume is steadily moving toward an average of 1–2 invoices sold per day during business vacations.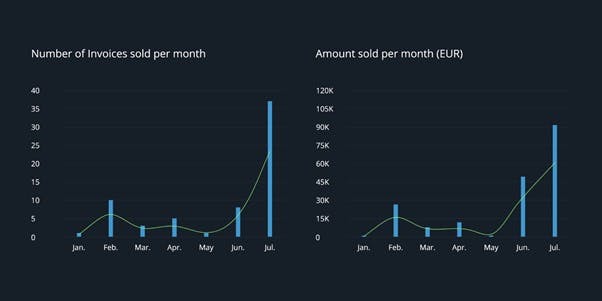 (Source: https://medium.com/hiveterminal/hiveterminal-the-proof-is-in-the-numbers-5a283d709911)
Access to their official Telegram can be gained by registering on Hiveterminal as either an invoice buyer or seller and passing the user verification process. Using the same email used for Hiveterminal registration, you will then need to send your Telegram username to their email: support@hiveterminal.com.
---
Eligma (ELI)
Another Slovenian-based company, Eligma, also makes this rarefied list. Having also launched to the public in 2018, they provide smart commerce solutions for the wholesale integration of crypto into our everyday transactions. Elipay, its infrastructure for accepting crypto at brick-and-mortar and online shops, has changed Slovenia into the country with the highest number of crypto-friendly physical locations in the world. Their native ELI token is part of its loyalty program, and can be used right now to buy everything from a banana to a flat-screen TV in registered outlets. To address concerns over volatility, businesses that accept digital currencies receive revenue in their local currency, meaning no in-depth crypto knowledge is required from the vendor.
Starting out in Slovenia, Eligma recently onboarded Big Bang, one of the country's biggest retailers for consumer electronics, white goods and home appliances. They also partnered up with one of the largest supermarket chains in the country, meaning that over 430 locations throughout Slovenia now accept Bitcoin Cash, Bitcoin, Ether and ELI tokens for payment. Locations are opening up now in Croatia too, with further expansion into other countries likely. This Eligma-inspired rise in the number of businesses accepting crypto has led to a crypto tourism boom in Slovenia, the stomping ground of Bitstamp — the world's oldest cryptocurrency exchange.
Like the rest of the platforms discussed here, Eligma are very proud to have their product launched and their token already playing such an important role. Now you can pay using Elipay in 430 locations throughout Slovenia and Croatia. Download the app here.
---
Flexacoin (FXC)
New York-based payments startup Flexa is a platform that enables shoppers to spend their Bitcoin, Ether, Bitcoin Cash, Litecoin and Gemini dollars in stores across the United States. After entering into a partnership with Canadian exchange, Coinsquare, they will start onboarding merchants there in early September. You can already use their SPEDN app to pay at several major retailers across the USA. These include Barnes & Noble, Baskin Robbins, Bed Bath & Beyond, Caribou Coffee, Crate & Barrel, Express, GameStop, Jamba Juice, Lowe's, Nordstrom, Office Depot & OfficeMax, Petco, Regal Cinemas, Ulta Beauty, Whole Foods Market, with more to be added. Unconfirmed rumors of a Starbucks partnership abound, and more apps are to be added too. Backed by Pantera Capital, 1kx, Nima Capital, Access Ventures and others, Flexa also recently partnered with Gemini exchange. In the words of co-founder Tyler Vinklevoss: "You can now get everything you need to live on, just from the list of Flexa retailers."
When building Flexa, the team quickly realized that a neutral collateral token would be needed to support instant payments at retail points-of-sale, and to make cryptocurrencies like Bitcoin acceptable to large, multinational retailers. Flexacoin's utility in the Flexa network is to temporarily secure cryptocurrency transactions while they are awaiting confirmation on the blockchain. To put it another way, Flexacoin represents the assurance that any given Flexa network transaction will settle, which enables Flexa to advance fiat to a merchant in real time in order to complete a retail transaction. This process is known as "staking". Even if crypto were removed from the picture entirely, the benefits of superior transactions speeds, cost savings for the merchant, and fraud resistance remain. Fiat -> stablecoin -> Starbucks is already a blowout of the status quo.
Anyone can stake Flexacoin and support an app on the open Flexa network. In return for using their collateral to secure Flexa payments, stakers are paid a small percentage of each transaction, known as earning network rewards, which is processed through the app they choose to collateralize. In the event that a transaction does not go through, you forfeit your stake but safeguards and incentives are built in to stop that from being problematic. Stakers will soon also be able to select projects from a transparent network index representing how much stake is allocated across the network at any given point in time. Staking is currently in its testing phase for transactions already live, but early indications are that it will be available to the public in early October 2019. Plans for European expansion are being laid. Stay tuned here.
---
Quant Network (QNT)
Understanding Quant Network requires a recap of the early stages of the Internet. It all started with ARPANET. Funded by the U.S. government during the Cold War, its purpose was to build a robust and reliable communications network by connecting various computers that could simultaneously communicate in a network that would not go down and continue running when a single node was taken out. However, severe compatibility issues began to emerge as more computers were connected to the network. These problems were solved in 1982 through the development of the Transfer Control Protocol/Internet Protocol (TCP/IP), which was invented by Vint Cerf in 1973.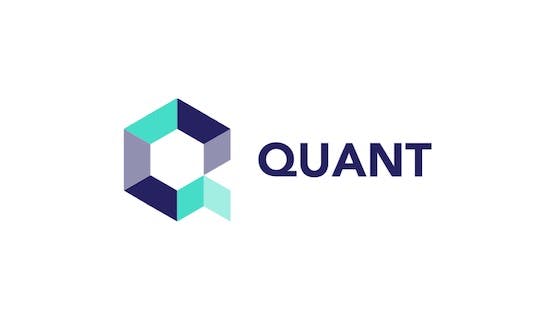 Quant Network wants to solve this compatibility problem, but for blockchain. To achieve this, they have built an operating system called Overledger that sits on top of other blockchains. Just like routing and interoperability was made possible through TCP/IP, Overledger does the same for blockchain. This document details the full aspects of QNT's utility. There are two versions of Overledger: the enterprise and community versions. The enterprise version is currently live, which is forecast to take up most of the adoption, and connects to permissioned blockchains such as Corda, Hyperledger, JP Morgan Quorum, etc. Enterprises pay the license fees in QNT tokens, the amount of which is specific to each company. Revenue has been generated from several services prior to the launch of the Enterprise Treasury in April 2019, which has since then been the source.
The next versions of the Enterprise Treasury will further automate and facilitate the licensing, consumption and usage of QNT for developers — not just enterprises. This can be likened to something like the Apple/Google Store where you pay a fee of, for example, $200 a year to create MApps on Overledger and sell to consumers to create their own revenue streams. The community version is currently live and running in testnet versions of public chains, allowing developers to start toying around with the Overledger SDK. A nominal fee of 1 QNT, which is only held and not charged, is enough to get testing. However, because the SDK is running on testnet versions of public chains on the community version, QNT licensing isn't required yet. This will change in the coming months as the Community SDK gets further upgrades. For more details about the project, please check the library of articles prepared by SEQ, one of their knowledgeable community members.
---
Use-case comparison

Note: A strong showing for all the products/platforms reviewed, who all have their products launched (available to customers). As referred to in the descriptions above, FXC and QNT cannot yet be used everyone who holds them; QNT is limited to enterprise users until the community/developer version is launched at the end of the year, and FXC staking opens to the public in early October. There are no public reports of Flexa generating revenue yet, unlike the other platforms/products evaluated. IDEX and Quant Network both rank highest for social media, community sentiment and adoption, having both already established multi-country partnerships. Once public staking has launched, FXC is likely to fulfill the "token use" and "revenue" criteria.
---
How to access IDEX on WalletLink
Download Coinbase Wallet
Visit IDEX, log in, and navigate to the Unlock or Change Wallet page
Select "Coinbase WalletLink"
Scan the QR code with the Coinbase Wallet QR scanner and approve the request
Trade!
Published by @soldonhive on Friday 30th August 2019
---
---