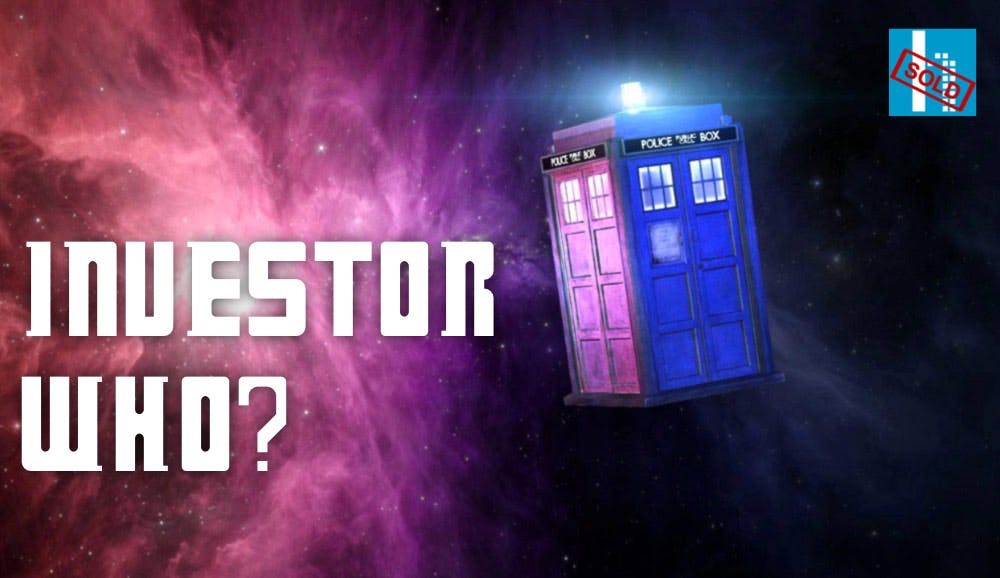 In April 2020 Hiveterminal received a 'Swiss Venture Investment'.  The investor was described as a Swiss-based boutique VC firm.  His investment changed the structure of the business and the roles of the founders:
The blog advised:
"Some changes were made in the ownership structure, with new investors entering the ownership structure. Our Co-Founder and CTO Dejan Jovanovic has decided to exit the company, while I became the majority small shareholder. The new VC now holds 51% of the company. Domen has entered the shareholder structure as a minority shareholder as well, alongside co-founder Jure."
Over the last few months, we received a couple of other tidbits from the team. We learnt that the investor's businesses had a value of around a billion euros.  That the business structure of the deal was done through a shell company. And that the investor had chosen not to share his/her details at this time.
The VC investment was and is fantastic news for Hiveterminal. To have a seasoned investor come in and back the business with cash and see the potential is great.  But this was tempered by the lack of visibility of the investor.  And the team have avoided hyping the project and tend to underplay things, so not being able to make more of this news was a frustration for the community, but equally also for the team. 
This lack of clarity led to lots of people trying to track down the investor. Guesses were taken but no real progress was made.
---
So we joined in and did some digging as well!
Looking at some of the registered company documents we found that there was a shareholder called Genie Investment Ltd, who are based in Malta.
Sifting through company information sites in Malta, we found GENIE INVESTMENTS LIMITED - C 87940, but that just listed the existing directors of the business, including the CTO who had exited.  Some mention was made in a Malta business paper confirming the setup of the new company, but that was all that could be found.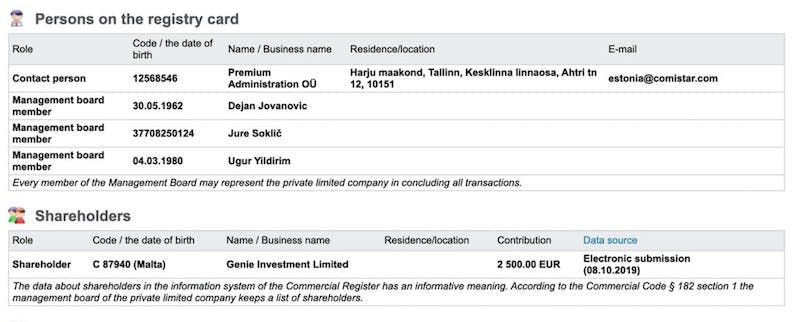 And that was it. A dead end, no more to be found.  The only other option would be to hire a forensic accountant,  and whilst we were keen to get to the bottom of the matter, we were not going to fork out thousands of Euros to find out more.
This all happened in September.  But then a chance conversation within the community channel (make sure you join, it's ace) made us go back for a second look.
Well Smoke Me a Kipper I'll Be Back for Breakfast, the information for the Malta company had been updated...
The first interesting bit of info was that GENIE INVESTMENTS LIMITED had become HIVETERMINAL GLOBAL LIMITED.  We have been waiting for Hiveterminal to move out of Slovenia and establish world domination, so calling it Global sounds good to us :)   

Then second up, the shareholders had changed.  We paid for the latest shareholder report (@soldOnHive welcomes donations please feel free to tip us) and downloaded it.
Responsibilities had changed, the CTO had been removed and there was a new shareholder in the house!!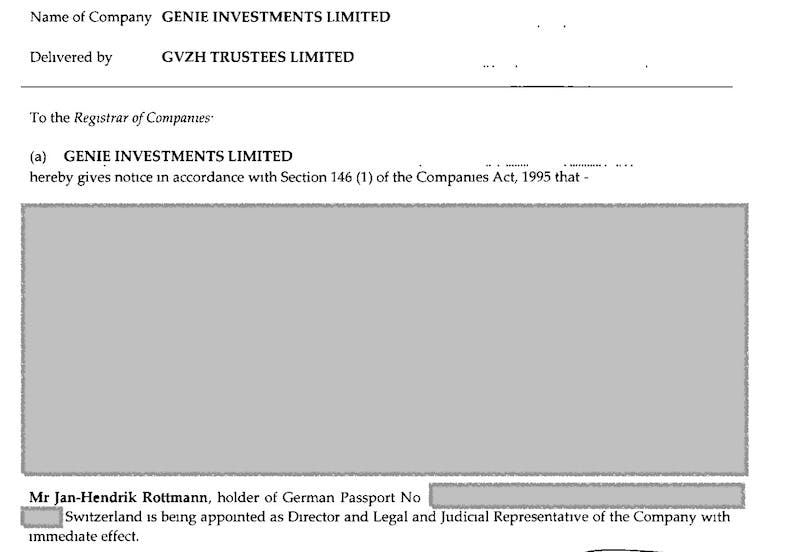 A Mr "Jan-Hendrik Rottmann".  Aha. Now we had a name, and knew the investor was based in Switzerland, the search was on....
LinkedIn listed just 1 "Jan-Hendrik Rottmann." Not our guy, a Dutch gentleman in the oil industry.
A search for "Jan-Hendrik Rottmann" listed 417 results on Google. So not that many, which is what we want.  "Jan-Hendrik Rottmann" "Swiss" returned just 56 results and all point to the same guy. Same can be said for searches for "Jan-Hendrik Rottmann" "Switzerland". 
---
Aha and oho. So just who is Mr Jan-Hendrik Rottmann of Switzerland? 
He appears to run several fund related businesses, the key one being RuVe Beratung & Treuhand AG, for which he is listed as Managing Director.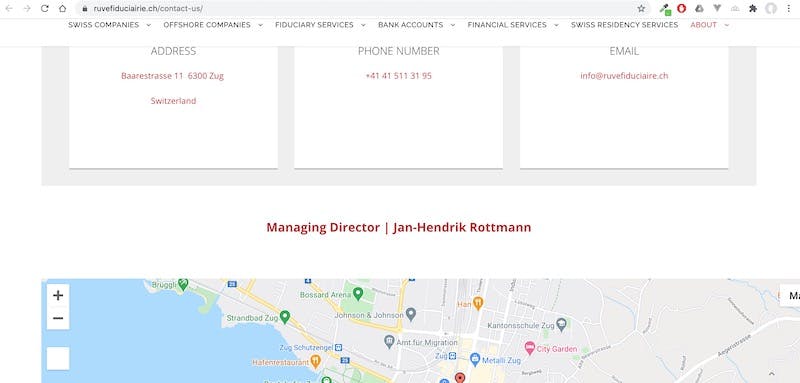 RuVe Beratung & Treuhand provide finance services to businesses and high worth individuals. It looks the type of service where if you have to ask how much it costs then you definitely can't afford it.
It really feels like we have found our VC, a Swiss gentlemen, clearly successful and dealing with lots of money, and the only real option out there.  It is helpful that his name seems quite unusual as far as google is concerned and knowing that he was based in Switzerland seemed to pretty much seal it.
---
So how could Mr Rottmann tie in?
Using the VC's name and the company name, RuVe Beratung & Treuhand, we ran a check on other related businesses.
Most are related to the main finance business or other similar businesses.  One is for a now defunct ICO based business.  But the one that ties in nicely, is an investment business which was set up 3 years ago called Atrinum Venture.  And in Q2 2020 they invested in a Finance/Blockchain business as yet unannounced. Bingo. We believe this was Hiveterminal.

Alongside another blockchain project one of Atrinum Venture's other listed investments is a business called "Aequitas AG" . This company provides high level consulting to other organisations to help with their digital transformation and develop new business models. This fits perfectly with the Hiveterminal platform and its factoring model.  Aequitas have over 400 employees working in multiple locations, but mainly based in Germany with fits in with the recent team updates. This sort of relationship can provide a wealth of introductions and potential customers to Hiveterminal.
So after all this, we know a little more, but not much.  We don't know what he looks like. We don't know what his favorite food is, nor do we have a picture of his pet. But that does not matter, because we finally have a name to go with the mysterious investor.
If we have this all right and the investor is "Jan-Hendrik Rottmann", from RuVe Beratung & Treuhand, we have an incredibly successful and well-connected investor at Hiveterminal.  He clearly has an interest in the digital and crypto space and has invested in this area, is involved with big business and individuals with substantial assets.  Which to us sounds like the perfect fit and a great asset to turn Hiveterminal into the juggernaut it is going to become.   
---
Note:
We debated about releasing our research and did contact the team first.  With the information publicly available someone else will find it sooner rather than later and put it all together, it is just a matter of time.  But we felt it was right to give the team and the investor the option to release the information first, they have not.
The team have said they are unable to confirm or deny our findings, which is fair enough as they need the investor's permission. But please let's leave them some time to respond and not start hassling them.
We believe the quality of this investor adds further validation to the project and is information that should be shared with the community and ICO token buyers.  The future is bright friends, the future is Hiveterminal :)
If you find any additional information or feel that any of the content is wrong please contact us at @soldOnHive and will amend accordingly.
Published by @soldonhive on Friday 27th November 2020
---
---