A Word From the CEO: Time to Scale Up! [The Commentary]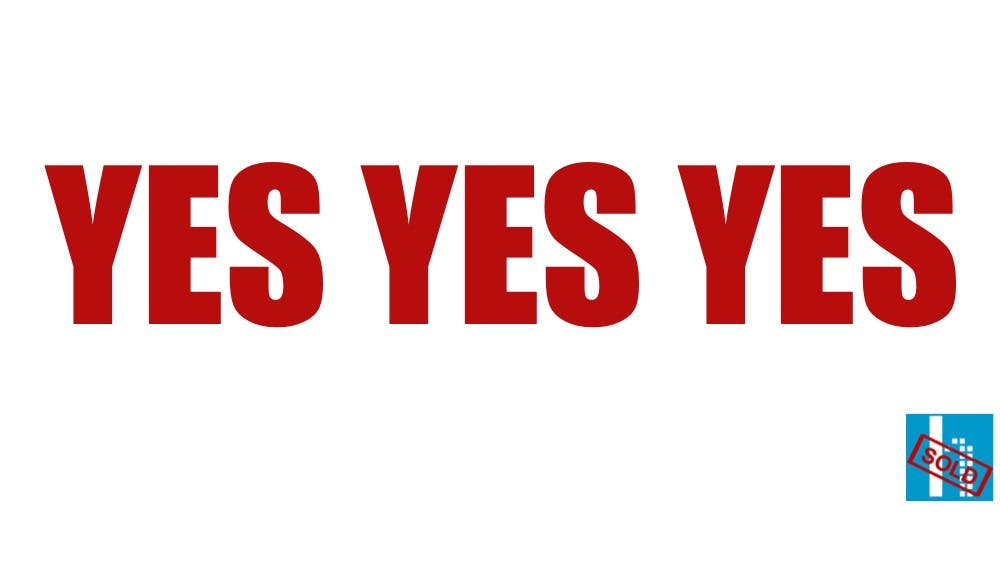 In a rare move by the team, they announced an update blog was due before the end of the month. The team is normally very cautious in giving any advance notification of announcements.  This is primarily to stop people taking advantage and then using it to set trading positions. This week's blog was from Domen Ursic and an important one.
The blog starts off with some background on how the founders started the business, before moving on to some statistics relating to the factoring industry.  Now, let's not be under any illusions here. The industry is massive. Factoring and commercial finance volumes in the EU grew in 2018 to EUR 1.73 trillion.  That is 1,700,000,000,000 - a lot of numbers. In fact, so many I had to count it 3 times, oh and it's 13 numbers. The kind of numbers that would make even Floyd Mayweather keen to get back into the ring.
Capgemini (interesting fact, they have over 270,000 team members in almost 50 countries, it says so on their homepage) are also cited in the blog as predicting the mainstream adoption of blockchain and smart contracts across a variety of industries. These include factoring, and could come as soon as the end of this year. If you have been following this and other fintech projects for a while, you will already know this realm is a great fit for blockchain technology. (If you don't know why, don't worry we will come back to that another time.)
Hiveterminal is one of a handful of businesses at the forefront of applying blockchain to factoring. As with everything in life, it is all about timing and this in turn means opportunity.
A few more stats were provided on progress with the Slovenian market.  
"1.5% of all companies in our first market and verified nearly 500 mostly small and medium-sized companies — active invoice sellers"
It is very easy to get blase about these numbers. On the face of it they are not exciting, but the silly thing is they should be. Market penetration and customers are what define a successful business. There are millions of great products out there that no one ever hears about and consequently no one buys.  Proving that people want your product and you are capable of getting them to buy and use it - well, that's kind of important stuff.  But we know. We want MORE. And we shall get it, it seems.
Now we get onto the juicy stuff, the proper meat and potato pie stuff. None of that green faffage.
"The 100-Day Plan: Scale Up!"
Ok this is not a blockbuster film title but, the content more than makes up for it! There are 3 tasty takeaways from this latest update.

"1. We have already started to develop a set of functionalities that will enable us to register companies from new, non-Slovenian, markets."
Yes, yes and yes! Whilst Slovenia is a beautiful country and has provided a great base for product development and customer acquisitions, sorry, but we are ready to move on. It's time for a ménage à trois, quatre, cinq, sod it, let's go full on polyamorous. Whilst focused purely on Slovenia, it reduces opportunity as that means access to less than 1/10 of a percent of the factoring market in Europe. Putting on those big boy pants and checking out the other 99.9% of the marketplace is where this stuff is going to get real.
2. "Provide use of the platform to our VC company's ecosystem."
Now as you may or may not be aware, Hiveterminal recently secured investment from a Swiss-based VC (see previous official blog ).  He has come in and taken a majority shareholding in the business.  The team swapped positions around internally and it feels like the catalyst that has been needed to kick things on. This investment had been in the works since the beginning of the year so it was a big thing to get secured and sorted. And no mean feat in the crypto space. 

No one knows anything about the investor but we imagine more will come out soon, based on this news. Having a VC with a large business involved basically allows Hiveterminal to jump-start its expansion abroad. If the VC is pushing Hiveterminal as a payment option to all their businesses, you would effectively end up with an international marketing arm. Plus, unlike a lot of partnerships, this is someone with a real vested interest in making the concept work.
3. "We will enable all non-Slovenian companies to register as invoice buyers, giving larger institutional investors the opportunity to use our platform."
This is something that has been asked for by the community for a long time. In our community, we are lucky to have a lot of clearly successful people, many of them with their own businesses. But with banks returning almost less than diddly squat, businesses that are fortunate to have spare capital are looking for opportunities to leverage it. The option to purchase invoices directly from a business, utilize that capital and make a return on it is a great feature. On the flipside it increases the liquidity on the platform for those looking to sell invoices.  Features which benefit multiple parties are always good ones to have.
Summary
There was a lot of pent up anticipation for this blog. In an ideal world, the team would have announced a herd of unicorns pooping rainbow coloured BTC and gold.  But what we got is the announcement of some big stuff, which should lead to some exciting stuff. European expansion has always been in the plan. Now we know it's happening for sure - and happening soon. We're looking forward to Hiveterminal joining the big time leagues and seeing how it measures up!
Published by @soldonhive on Friday 1st May 2020
---
---