What's the Point of CoinMarketCap Rankings?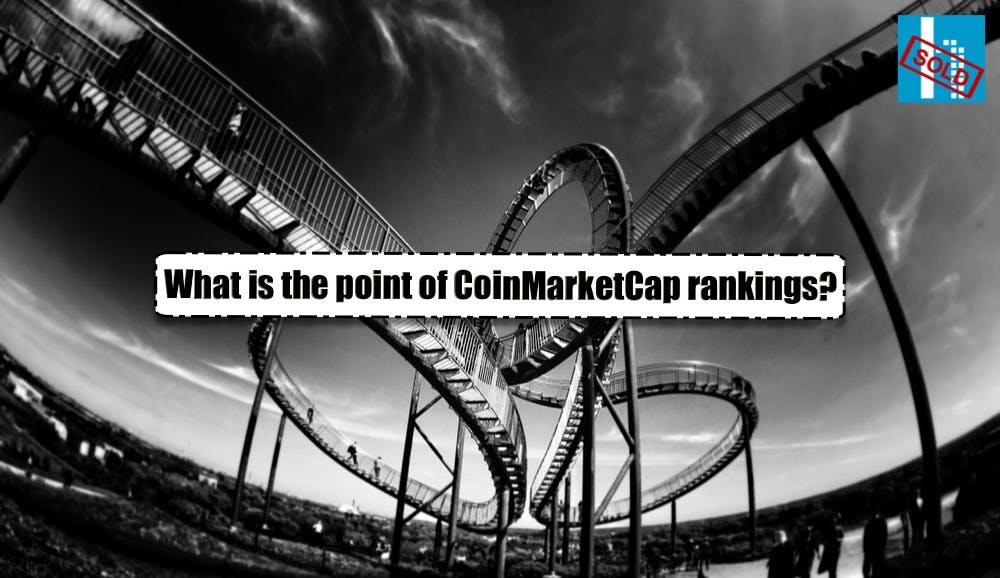 CoinMarketCap (CMC) has been used for ranking cryptocurrencies over the last 7 years.  It was launched in May 2013 and listed just seven crypto currencies at launch; Bitcoin, Litecoin, Peercoin, Namecoin, Terracoin, Devcoin and Novacoin.  It is incredible to think that list has now expanded to over 5,000 as of today.
CMC is often cited in major news outlets such as CNBC and Bloomberg.  It ranks as a top 5 search on Google for cryptocurrency, Alexa ranks it as the 911th most popular site in the USA and 646th for global internet engagement.  On Twitter @CoinMarketCap has over 547,000 followers.  CMC has a massive reach and influence; it is one of the strongest and well-known brands in the cryptocurrency space and one of the few known outside it. 
People will often refer to their preferred project's ranking on CMC.  They will take pleasure in watching a token rise up the charts and then despair as it plummets down the depths of the rankings.  
But how does the website rank cryptocurrencies?
CMC bases its rankings on market capitalization.  Market cap is worked out by multiplying the existing reference price of the crypto asset by the current circulating supply.
The circulating supply is the best approximation of the number of coins that are circulating in the market and in the general public's hands. The price is worked out as follows: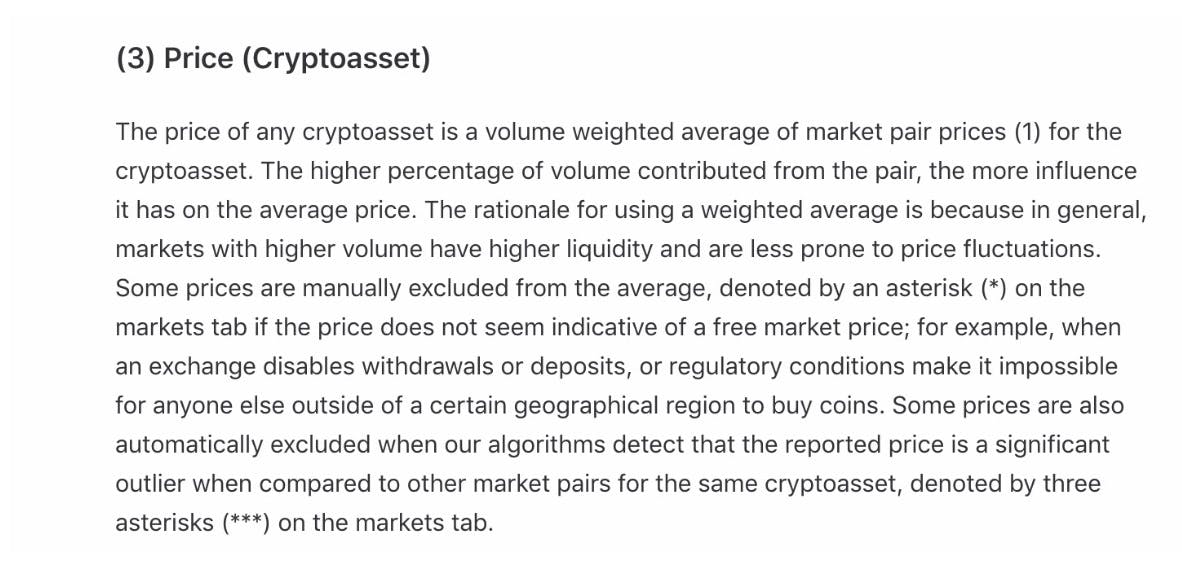 Over time CoinMarketCap has become increasingly sophisticated in its approach.  It has improved its processes, tightened up on the data it processes from exchanges.  In order for a crypto to rank as a top 200 project on CMC, the project must minimally have a CMC-verified market capitalization and fulfill a number of requirements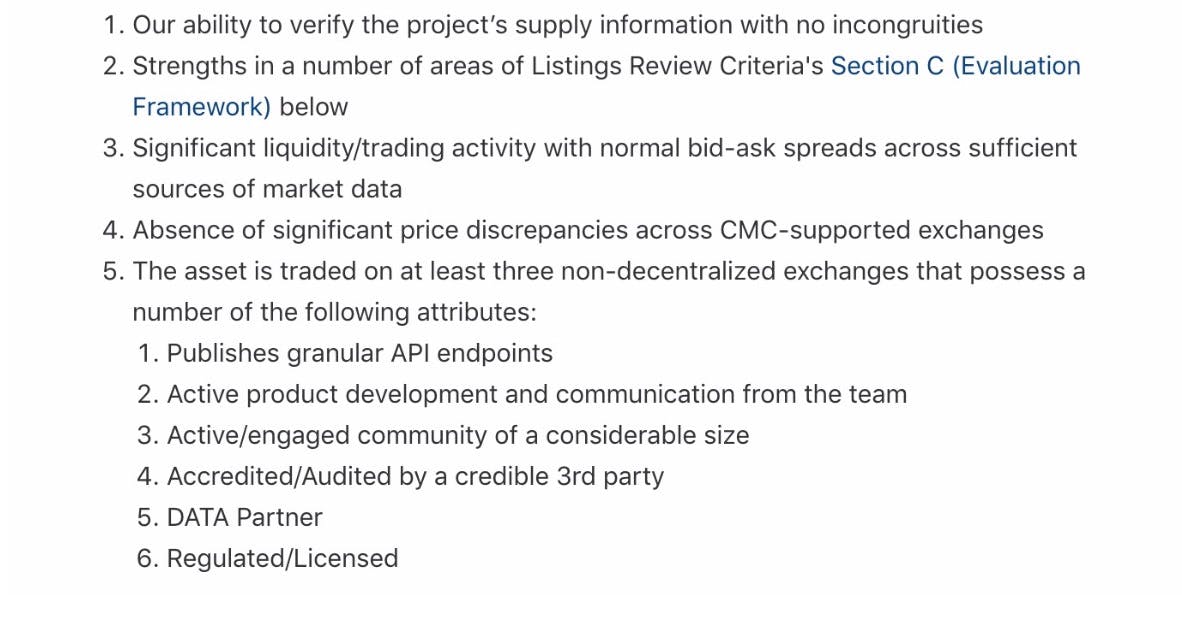 You have to applaud this improved approach and the increased stringency to list a project on CMC as they state they receive "thousands of requests to add specific crypto assets and exchanges to the website".  To know that a level of verification has been undertaken before any listing can take place hopefully removes the opportunity for scams to be ranked and sucking in the unwary.
However, in our opinion, despite the improvements made, ranking well on CMC is not the be-all-and-end-all of a cryptocurrency.  This is even more relevant when considering utility tokens, which in the long term will have to prove their worth, rather than just be a store of value (which in the current pandemic even BTC has struggled to do).
Our approach is to see CoinMarketCap as nothing much more than a popularity list.  For us it has no real relationship to the quality of product or its real long-term value.  Even within the top cryptocurrencies, it is still a changing world and few have established a long-term stable position.  When a product / team / business has been established for a period of time they have to evolve, develop, create customer bases and prove themselves. They achieve a level of stability within their own marketplace that will last for significant periods of time, which BTC has clearly done in the crypto arena.
To help illustrate this, we have compared just the top 10 CMC listings against other top ranking charts to see how things move around. 
In order to create a very rudimentary volatility index, we have looked at the last 3 years of data (2017, 2018 & 2019).  In each chart we have taken the top 10 items. We have then checked how many different items there are in total. So the smaller the number, the less volatility. 

If there were the same 10 items in all 3 years, the score would be 10. If each year there is a totally different set, the score would be 30.  Since 10 is the absolute base level for the final Volatility score, we have subtracted 10 so that the minimal possible value is 0 and the maximum is 20.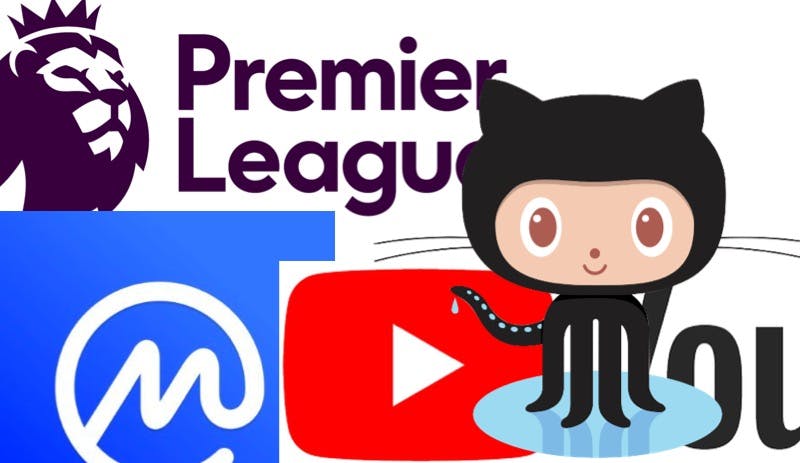 GitHub Languages:
This is an interesting comparison as it is in the technology space. This data looks at the number of pull requests for all the different projects hosted on GitHub and the languages used within each project.   
Volatility score:  0
This is the best possible score. The active use of programming languages is incredibly stable. Over 3 years the same 10 languages made the top 10.  Javascript, Python and Java made the top 1, 2 and 3 for all 3 concurrent years.
---
Forbes Global 2000
Forbes ranks the world's largest public companies. Rankings are based on a composite score of revenue, profits, assets and market value. 
Volatility score:  3
These are huge companies with bank balances worth more than many countries, such as Bank of America and Toyota Motors.  Over the 3 year period, 7 of the same companies have stayed in the top 10.
---
Premier League
The largest football league in the world, the Premier League is shown in over 210 countries and reaches around 4.7 billion people.  The listing for this was based on the last calendar day of the relevant year.
Volatility score:  3
The well-known big 6 retain solid placings throughout the 3 years taking up those Champions League spots: Man United, Man City, Arsenal, Tottenham, Liverpool and Chelsea. These clubs have not been overnight success and have built brands which are supported by huge commercial deals, giving them a global reach.
---
CoinMarketCap 
Like the Premier League, we have taken the top 10 positions on the last day of the year.  No points for guessing who was at number 1 each year (looking at you BTC).
Volatility score:  6
For the top 10 list, there is a surprising amount of volatility, we thought it was going to be more stable when looking at such a small number of places.  BTC, Ethereum, Litecoin and XRP make the top 10 for all three concurrent years.  However, some well-known names like Dash and Cardano only feature in the top 10 for one year.
---
YouTube
We thought it would be interesting to find a comparison with something that is not so financially driven.  So we have looked at the top 10 YouTubers over the same period and the total subscriber count at the end of the year.
Volatility score:  6
The amount of volatility in the YouTube top 10 was equal to that of CMC. T-Series finally overtook PewDiePie in 2019. Who thought that would ever be possible!  Musicians took more places than any other categories  (we have to confess that some of us had never heard of HolaSoyGerman.)
---
Summary
We accept this is a fairly crude approach to examining the volatility within these different charts.  But by focusing on only a tiny subset of the data and just the top 10, we have tried to smooth things out. 
What it does demonstrate is that, like YouTube stars, top cryptocurrencies are a relatively unstable bunch.  You can be shooting up the rankings one year and falling just as quickly the next.  Whereas programming languages, businesses and football teams have been around for decades and established themselves, YouTube stars and cryptocurrencies are still in their infancy.  Whilst in both cases they work hard to attract an audience and supporters, it does not mean that their popularity is going to last.  As newer shiny things come along, that top 10 will be disrupted.   
The value of a CMC ranking should not be the sole reason for any decision making when looking at cryptocurrencies, there are many detractors of their approach.  What it can provide is an indication of what is popular now, but even that can change quicker than a YouTuber making questionable attempts at humour. 
If you find a project that you have researched, you like the business space it is in and the tokenomics seem solid, let that be the driver behind your decision rather than whether it ranks at 55 or 255 on CoinMarketCap, because that could all change tomorrow, Gangnam style.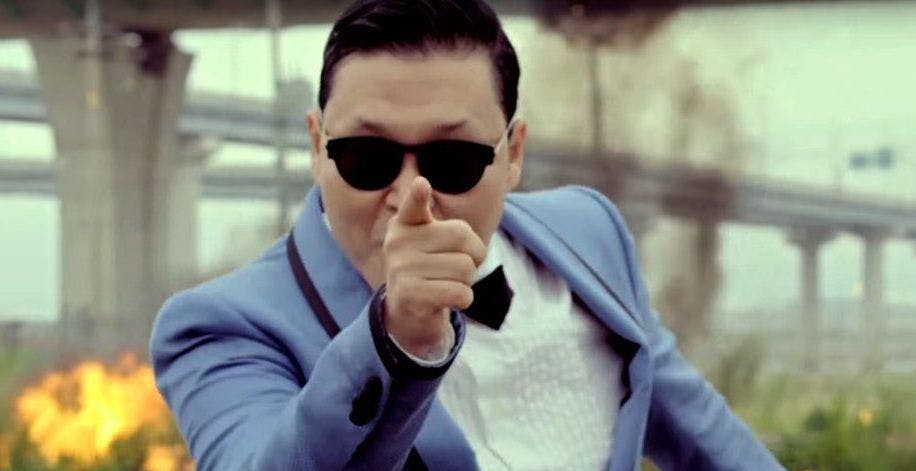 ---
Sources:
Published by @soldonhive on Wednesday 27th May 2020
---
---